OUR CUTLERY
Premium
stainless

steel cutlery,

expertly

forged by

Portuguese

blacksmiths.
Behind
our

Designs

Designing the perfect cutlery set is a balancing act of finding the right hardness, thickness, weight, balance, and finishing. We chose a softer silhouette with a balanced weight distribution that allows each piece to feel effortless when used. A semi-matte brushed steel finish makes the set versatile and fit seamlessly into your existing table decor.
01 04
Durable & Scratch
Resistant
The quality to last a lifetime starts with the best raw materials. We use only the highest quality certified European stainless steel (304 grade). This type of steel is far more resistant to rust and will not leave those pesky marks on your plates. This makes our cutlery sets 100% dishwasher safe and always there for cherished memories at the dining table with your guests and loved ones.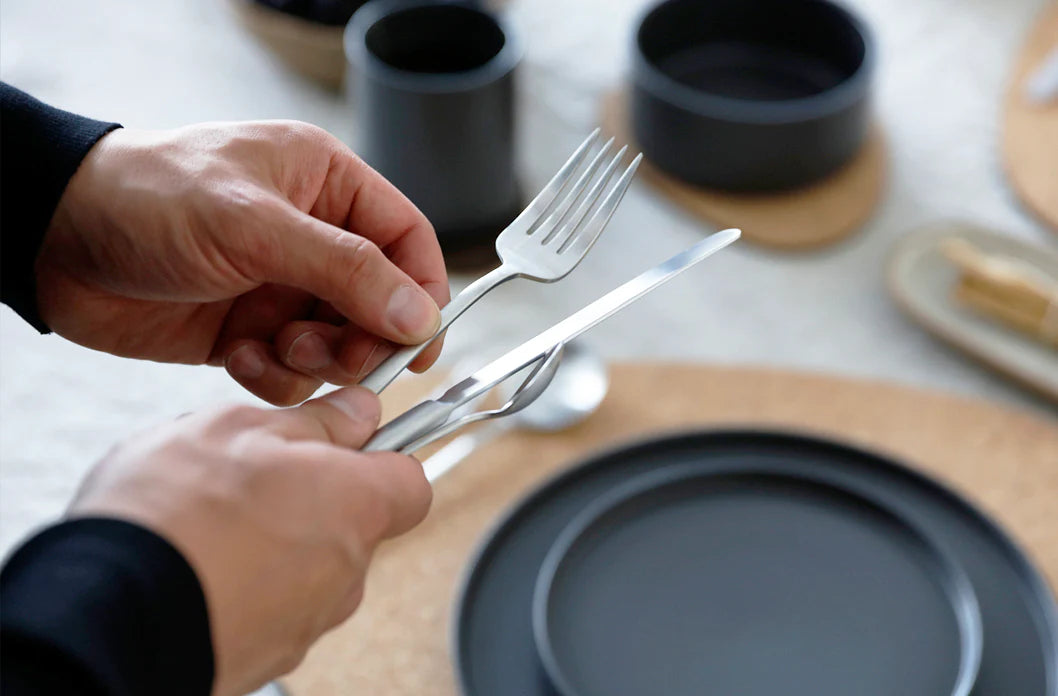 How Our
Cutlery

is

Made

Our production process utilizes modern techniques while paying homage to the past. With the aid of technology, local craftsmen are able to deliver quality and precision while maintaining their artisanal expression and character.
01 04
Our Production
Process
The process first starts with steel ingots sourced from within the EU. The ingots are pressed and roughly cut by machinery from a handcrafted mould. Each piece is then carefully shaped and polished by the makers. 100% of metal trimmings in the production process are recycled and reused.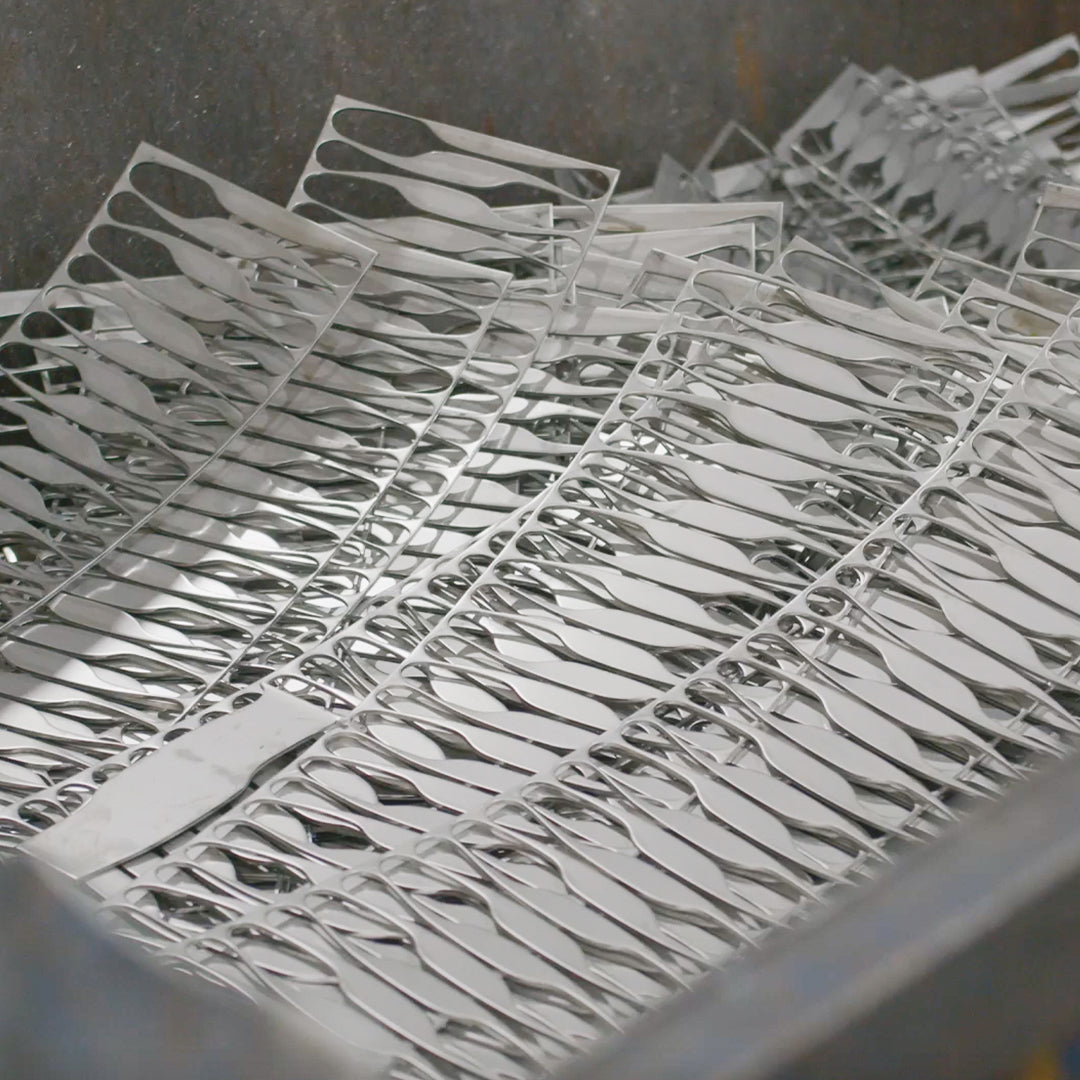 Expertly
Crafted

in Northern

Portugal

The region of Guimarães is known for its blacksmiths with generations of metalworking experience. It is believed that the minerals and components in the water in the region made it perfect for working with steel.
Meet the
Makers
Our production partner is a family owned business with over half a century's experience crafting the finest cutlery. During the 1990s & 2000s when production shifted to cheaper places in Asia, the family fought hard to stay in business and refused to compromise on quality for a cheaper price. This dedication to perfection shows in each piece of cutlery that is made today.