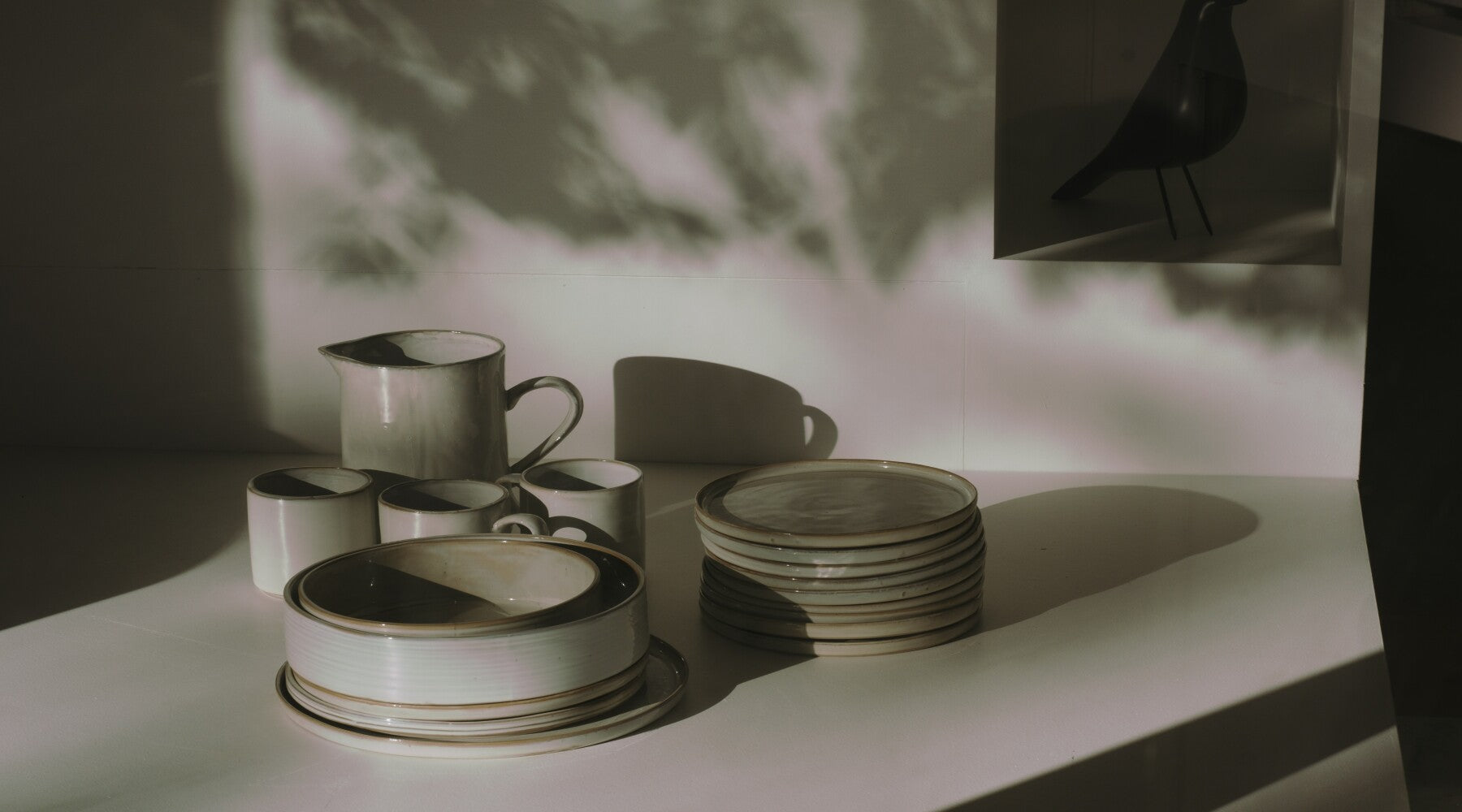 What is Dolomite Dinnerware?
12 September, 22
Dolomite China is a very porous and frangible material used to make dinnerware. These dinnerware sets are the most economical of all china dinnerware sets. In most cases, these dinnerware sets are used as catering displayware or self-serve stations because they are brittle. So, what is a dolomite dinnerware set? Learn more from this article.
What is Dolomite ceramic?
Dolomite ceramic material is a consistent calcium magnesium carbonate. Dolomite is a rock-forming mineral that can be used to make dinner sets. It is used as a provenance of magnesia and calcium carbonate in ceramic glazes. Dolomite is the main source of talc and MgO in high-temperature raw glazes.
The Dolomite mineral and rock usually have a distinctive saddle-shaped crystal. Dolomite is typically found in many European areas, Canada, and Africa. And it contains many beneficial minerals, but it is important to note that it is safe enough to use. Some benefits that come along with dolomite dinnerware.
First, the dolomite contains calcium will increase calcium in your body. It also helps with Levothyroxine to lower thyroid function. Dolomite China is very porous and brittle, and they are mostly used for fragile presentation. Dolomite dishes are safe to use, but there is a potential storage health risk associated with these dolomite plates or cups.
What Is The Difference Between Porcelain, Stoneware And Dolomite Ceramic?
Most people get confused by the terms Porcelain, Stoneware, and Dolomite Ceramic because they are all traditional ceramics. Basically, the three are made using basic material, but they have different subcategories of ceramics. The difference between Porcelain, Stoneware, and Dolomite Ceramic arises mainly because of the different firing temperatures.
These three types of ceramic have a remarkable character and are used for different purposes. Beautiful table sculpture is made from Porcelain, Stoneware And Dolomite Ceramic. Stoneware ceramic is a specific item available at different prices.
Porcelain is a high-quality ceramic and is more similar to bone china, but it has less translucent since they don't contain bone ash. This way, the porcelain material is relatively cheaper than the bone china. The water absorption rate is 1 to 1%. Additionally, the material is microwave safe and conventional oven safe.
Dolomite ceramic or Earthenware is a form of ceramic that is commonly used. However, you should know that the dolomite china is very porous and fragile. The dolomite is fired at low temperatures; hence the water absorption is high, making it less strong than Porcelain or Stoneware. The good bit is that you can do beautiful paintings on these ceramics because of their absorbing power.
Stoneware is another strong ceramic type that is durable and f high quality. It is a non-porous ceramic dinnerware made from stoneware clay. This ceramic is fired at a temperature between 2100 and 2300 degrees Fahrenheit making it thicker than other dinnerware sets. This material can easily be used in microwaves and ovens. The amazing bit is that the Stoneware is less expensive compared to porcelain and bone china.
Frequently Asked Questions on Dolomite Dinnerware
Is Dolomite Dinnerware durable?
Dolomite dinnerware set is very porous and frangible, and you will probably see the dinnerware sets in foodservice to serve appetizers or in catering for display ware. This is because the dinnerware sets are very brittle.
How much dinnerware should you own?
How much dinnerware you own will be a personal preference in most cases. However, experts recommend having eight to twelve five-piece plate settings. This way, you are assured that you have enough dinnerware set for general use and enough for hosting.
Are Dolomite dishes breakable?
Yes, Dolomite dishes are breakable and one of the cheapest types of all ceramics. The dolomite china is fired at low temperatures making the water absorption high; hence it is not as strong as other ceramics. The greatest advantage is that the dolomite dishes are the most inexpensive of all china dinnerware sets, and in most cases, you will find the dolomite plates serving appetizers.
Is vitrified china oven-safe?
Vitrified china is the dinnerware set that is non-porous. These sets are usually thinner and stronger and are fired at lower temperatures. The vitrified products do not absorb water, leading to less stress from contracting and expanding. All Tuxton products are lead-free, fully vitrified, microwave-safe, dishwasher safe, and oven-proof.
What is the most durable dinnerware material?
Despite its fragility, bone china is one of the strongest and most durable ceramic dinnerware. The amazing bit is that most bone china dinnerware is dishwasher and microwave safe. Again the bone china dinnerware can be used daily. However, it is worth noting if the set has a metallic banding, it can not go into a microwave or oven.
In addition to being dishwasher safe, most bone china dinnerware sets can be used in foodservice to serve appetizers for everyday dishes. Still, they can be reserved for a more formal dining occasion.
What type of dinnerware does not scratch?
If you are looking for the best dinnerware set that will not scratch, chip or break, you can go for melamine dinnerware sets. The best bit is that they are decent enough to be used daily food service or be reserved for formal dining occasions. Moreover, the melamine dinnerware is more sustainable and functional than paper plates for outdoor dining since they are chip resistant.
Do pioneer woman dishes contain lead?
The toxicant levels found in the pioneer woman dishes are relatively low compared to the amounts of Cadmium and lead found in antique dishes. However, you should note that the toxicant levels are higher than the safe ones.
How often should you replace dinnerware?
How often the dinnerware sets should be replaced will mainly depend on how often they are used. Some people replace them once a week while others do int once a month. Generally, replacing the dinnerware set should be two to four weeks.
What makes Corelle unbreakable?
Corelle are truly break-resistant dinnerware resistant to chipping ans straining since they have a unique vitrelle glass construction. The dinner plates made from Corelle are dishwasher safe and microwave safe.
Most of the dinnerware made from melamine are break-resistant, but Corelle dinnerware sets are tempered glass products, among them scratch-resistant and oven safe. Remember, melamine dinnerware, and stoneware sets are not as nontoxic as tempered glass products. It is important to note that Corelle dinnerware can be used daily or dedicated to a more formal dining occasion.
Is dolomite like ceramic?
Dolomite china dinnerware sets are made using a ceramic material that is a uniform calcium magnesium carbonate. In ceramic glazes, it is used as a source of calcia and magnesia. Dolomite plates are used in foodservice to serve appetizers and are used as salad plates, and unlike other durable ceramic dinnerware, these are very economical.
Why is feldspar used in ceramics?
Feldspar is used in ceramics as a fluxing agent. Importantly, the feldspar promotes the ceramic product's toughness, durability, and strength. The amazing bit is that the feldspar will not only be used as a fluxing agent for ceramics but it could also be used in glasses, fiber installation, and tiles.
Is dolomite natural?
Yes, dolomite is a natural rock but it is rarely observed forming in sedimentary settings. Dolomite arises when calcite in carbonate mud is altered by magnesium-rich groundwater. Like most other natural stones, the dolomite is porous and requires to be sealed to prevent staining.
Close (esc)
Popup
Use this popup to embed a mailing list sign up form. Alternatively use it as a simple call to action with a link to a product or a page.
Age verification
By clicking enter you are verifying that you are old enough to consume alcohol.